Skip to Content
What's the Best Diet for a Healthy Back?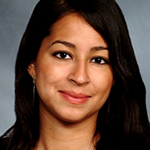 Q: What's the Best Diet for a Healthy Back?
A: Diet is an important part of health, including spine health. Diet and nutrition are also an important part of integrative medicine. When talking about diet and nutrition, the integrative medicine approach begins by asking about goals: How would eating the best diet meet your goals?
Talking about goals changes how you look at your weight or health or whatever issue you're dealing with.
Integrative medicine approaches diet from a holistic perspective. This means that we look at all parts of your life, whether it's sleep, stressors, emotional well-being, your physical symptoms, medication you're taking. We look at everything together. This allows us to focus on your overall health and well-being.
Of course, this takes time. Rather than coming in for a 15-minute appointment to discuss the best diet and sending you home with basic information, we have a longer visit. We talk about your whole life. We get to know our patients on a personal level. We create individualized treatment plans with the help of many specialists — in nutrition, acupuncture, psychotherapy, massage, Pilates, yoga and mind and body.
From an integrative medicine approach, the question "what's the best diet?" is really a question about how diet impacts your life and how life impacts your diet. Once we understand that, we can then build a plan that will meet your goals.
There are so many diets out there, it can be overwhelming. People try new diets all the time and many fail. There's really not one diet or one treatment that is going to fix everything for everyone. Diet needs to be personalized to fit with your preferences and your specific culture.
In integrative medicine, we highly recommend an anti-inflammatory diet (similar to a Mediterranean diet). Research shows this diet has the most health benefits and allows more food choices than more restrictive diets. We can apply the basic principles of an anti-inflammatory diet to many different diets, which makes it easy to individualize.
Everything we do is based on evidence and research. We will work with you to develop a personalized plan that will meet your needs.
– Dr. Juveria Abdullah, assistant professor of clinical medicine
This question was answered during the episode of Spine Time called "Integrative Medicine: What Is It and How Can It Help My Back?" A recording of this webinar held on October 6, 2021, is available on YouTube. To sign up for future episodes of Spine Time, where you can ask questions of our spine specialists, subscribe here.
More Ask a Spine Doctor