Skip to Content
Back Pain Specialists In New York City
Back pain is often tied to many diseases and it can vary from simple or dull pain to sudden and sharp pain. If the pain persists over a few days, it is considered acute pain. If it continues for more than 3 months, it is considered chronic back pain. Back pain may clear up without any treatment. If it persists for more than 3 days, we recommend that you seek medical attention.
Various conditions can cause back pain such as appendicitis, aneurysms, kidney diseases, kidney and bladder infections, ovarian disorders, pregnancy, sciatica, herniated discs, spinal stenosis, musculoskeletal problems, spondylitis, tumors, spine injuries, fractures, and many more. This is part of the reason why seeking expert care is critical to identifying the exact underlying cause of the back pain. More about Types of Back Pain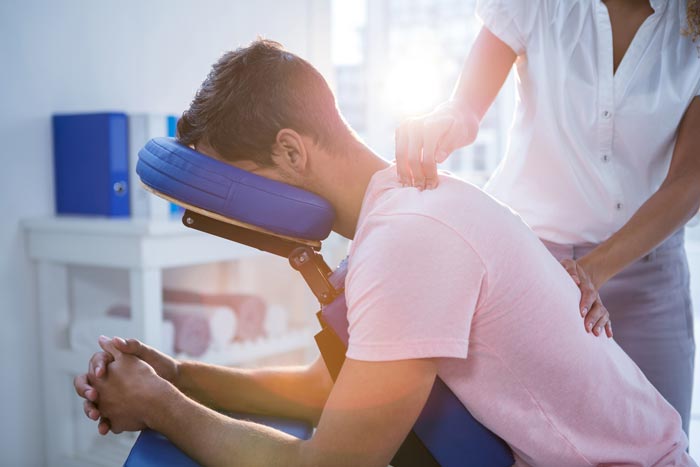 Back Pain Treatment Options
There are many options for those seeking back pain treatment. Back pain can be improved with rest and RICE (Rest, Ice, Compression, and Elevation) treatment, pain relievers, anti-inflammatory drugs, corticosteroids, and physical therapy. However, certain conditions causing severe and chronic back pain may require surgical treatment. One of the common causes for back pain is low back strain. Low back strain or lumbar strain occurs when the muscle or the tendon in the lower back gets stretched or torn. It can be caused by lifting heavy objects or overload, sitting or standing for a longer time, a direct impact over the area, or sports that require sudden twisting of the lower back.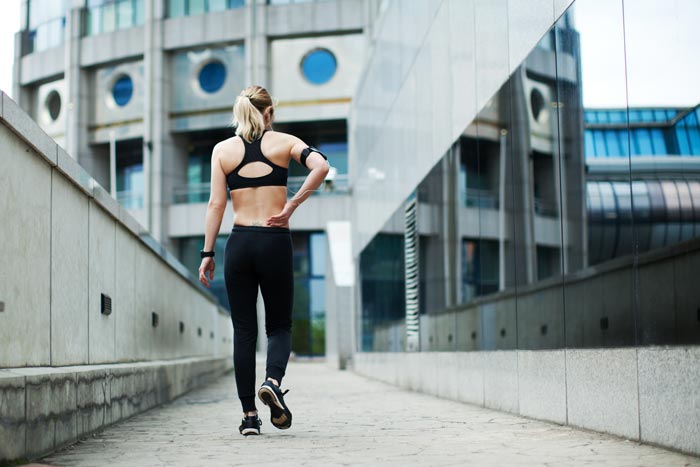 Common Symptoms
Patients may have risk factors for back pain such as excess low back curvature, weak abdominal muscles, and a forwardly tilted pelvis. All of these can increase the risk for low back or lumbar strain. Common symptoms include low back pain that radiates down the buttocks; inflammation of the soft tissues that surround the muscles; stiffness in the low back; restricted movements; inability to maintain correct posture; muscle spasms; and pain which continues for a longer period of time.
Our physicians will perform a physical examination and take a brief medical history to diagnose the condition. Other additional tests such as X-ray and MRI scans may be required to confirm the injury and provide necessary treatment.
First-Line Treatment Methods
Rest. Anyone suffering from back pain should take complete rest for 1-3 days, as more damage could result from putting pressure on the back. Bed rest for longer periods of time should also be avoided as it leads to weakened muscles and makes them stiff which will aggravate pain and discomfort.
Ice packs can be applied to the injured area which will help to decrease swelling and pain. Ice should be applied over a towel to the affected area for 15-20 minutes four times a day for several days. Never place ice directly on the skin.
Back braces may be used to support the back during the healing process.
Prescription medication options include nonsteroidal anti-inflammatory drugs and other medicines such as muscle relaxants to control muscle spasms. These medicines can make people drowsy; therefore, be sure to discuss the medication with your physician.
Your physician may also suggest a rehabilitation or physical therapy program. These consist of stretching and strengthening exercises, pelvic traction, gentle massages, and ice or heat therapy to improve back pain. It helps control pain, strengthen abdominal muscles, and also speed up recovery time.
New York's Lower Back Pain Doctors
Are you suffering from acute or chronic back pain? Are you searching for state-of-the-art lower back pain treatment options? Weill Cornell's Center for Comprehensive Spine Care in New York is a leader when it comes to compassionate care and cutting-edge back pain treatment. Contact us to learn more about our advanced spinal care center. You can also call us at 888-922-2257 to schedule an appointment with an experienced back pain doctor in New York.
Wonderful bedside manner. Instills confidence. Explains procedure and expected results. Converses with me and relaxes me during procedure. Stays with me to make sure I am stable on my feet
We've Got Your Back
For more information about our treatment options, contact our office today.