Skip to Content
Does Exercise Improve Bone Quality?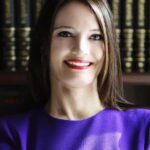 Q:  Does exercise improve bone quality?
A: Exercise does not improve bone quality, but it does help slow down the rate of bone loss that happens as you age. Exercise also helps strengthen your muscles and improve your balance. The stronger and more balanced you are, the less likely you are to fall and break a bone.
When bones become weak and brittle, it's called osteoporosis. Osteoporosis leads to a higher risk of a bone fracture (break or crack). It's a serious public health concern that affects many people, not just those who are older.
Osteoporosis is very common. More than 14 million Americans over age 50, about 80 percent of whom are women, are affected by osteoporosis. More than two million fractures occur every year in the U.S. That's more than 5,000 fractures a day.
Half of women over age 50 and one in four men will have a fragility fracture in their lifetime. A fragility fracture is a crack in the bone caused by osteoporosis. The most common fractures occur in the spine. Wrist and hip fractures are the next most common types.
Fragility fractures can be serious, and people who get these fractures are likely to get more fractures. When bones are brittle or thin, our own weight or a simple movement like bending can lead to cracked vertebrae (bones in the spine). Once you get one, you're at high risk of getting another one.
More than 50 percent of people who get fragility fractures do not get back to their daily activities. They often have complications from the fracture that can increase the risk of death. Complications include infections such as pneumonia and blood clots from inactivity or surgery. People who have a vertebral (spine) fracture have a 15 percent higher risk of death in the first six months after the fracture. After a hip fracture, 20 percent of people die within a year.
Unfortunately, exercise is not enough to improve bone quality and significantly reduce the risk of fractures. Improving bone quality requires medication usually prescribed by an endocrinologist (a specialist in endocrine disorders, such as thyroid disease and diabetes). Benefits of exercise include slowing down the rate of bone loss and improving muscle strength and overall health.
At the Center for Comprehensive Spine Care, we are here to answer any questions you have about your spine or bone health. We value you as a patient and will design treatment that meets your needs.
– Dr. Panagiota Andreopoulou, Weill Cornell Medicine endocrinologist
This question was answered during the episode of Spine Time called "Healthy Bones, Healthy Spine." A recording of this webinar held on November 17, 2021, is available on YouTube. To sign up for future episodes of Spine Time, where you can ask questions of our spine specialists, subscribe here.
More Ask a Spine Doctor