Skip to Content
Symptoms of Spondylolisthesis
Spondylolisthesis Symptoms
Symptoms of spondylolisthesis range in severity, depending on the location and cause of the slippage. Some people may have no pain at all, or have only mild back pain.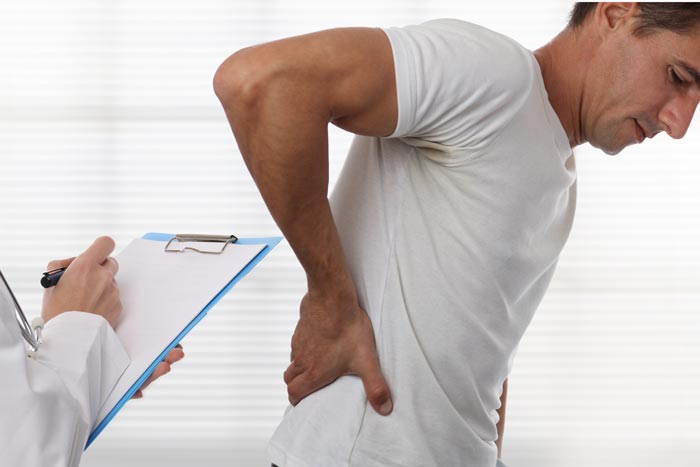 Common Symptoms
However, as the condition worsens, symptoms may include:
Low back pain, ranging from mild to severe
Hamstring muscle tightness or spasms
Buttock pain, numbness, or tingling
Back stiffness
Weakness or tingling of the legs and feet
Tenderness around the area of the sli
pped disc
Recommending Treatment
Once a diagnosis of spondylolisthesis is made, the doctor will grade the degree of disc slippage and prescribe a specific course of treatment (see Diagnosing and Treating Spondylolisthesis).
We've Got Your Back
For more information about our treatment options, contact our office today.