Skip to Content
When you visit Weill Cornell Medicine's Center for Comprehensive Spine Care, you can expect to find answers to your most pressing questions related to your spinal pain. We work to quickly diagnose your particular condition and to help you discover possible treatment options aimed at providing you with long term relief. Our compassionate, collaborative physicians have the skills and expertise necessary to diagnose and treat a wide range of conditions.
If you have been previously diagnosed with a spinal condition, our clinical team can re-evaluate your medical history and provide new treatment options or recommendations as a highly qualified second opinion. Many patients who have not found relief of their symptoms with other providers visit us to explore the advanced treatment options available at a world-class academic medical center.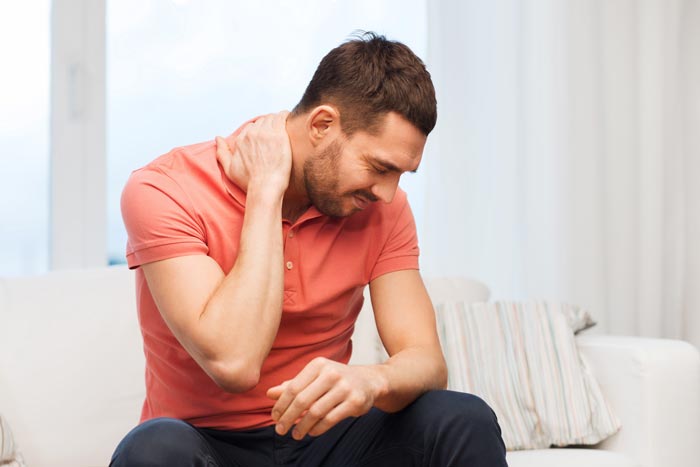 Is a form of arthritis resulting in stiffness, pain, and extreme swelling throughout the spine.
If you're suffering from excessive back pain , our staff of medical professionals can provide a wide range of diagnostic services to help treat your condition.
A herniated disc can be the result of traumatic injury or a sudden strain but can also occur as a result of age-related degeneration.
Pain that radiates from your neck can often be related to issues with your spine or back.
A pinched nerve in the spinal cord, caused either spontaneously or from severe injury.
An abnormal curvature of the spine.
Cracks or fracturing in the vertebrae due to excessive pressure on the bones of the spine.
Benign tumors that can cause damage to the nerves along the spinal cord.
Narrowing of the spaces within the spinal cord, which can cause weakness, numbness, and intense pain.
Malignant or dangerous growths originating either within the spine or from other parts of the body.
Occurs when a vertebra slips out of its proper position, resulting in severe pain.
Did you know that half of all sport-related injuries involve the back?
With You Every Step of the Way
We are with you from start to finish, from the moment you first enter the Center for Comprehensive Spine Care until the time that you are fully recovered! Our specialists are approachable and always willing to answer any questions you may have. Our physicians are surrounded by a trained clinical staff encompassing Registered Nurses, Nurse Practitioners, and Medical Technicians who support your treatment plan every step of the way.
We've Got Your Back
For more information about our treatment options, contact our office today.