Skip to Content
Surgery vs. Pain Meds for Back Pain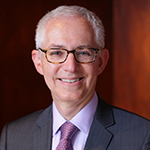 Q: Does surgery lower the need for pain medication? And do physicians help patients reduce their dependence on pain meds, especially opioids, after surgery?
A: The opiate crisis in the United States has affected how we treat patients and prescribe medications. One of the goals of surgery is to reduce the amount of pain medication that a patient may be on. If the patient has been on opiate medications for chronic pain, we want to get them off or at least reduce the dose to as low as possible.
Opioids have a role in managing a patient's pain, but our team at the Spine Center uses a multidisciplinary and multimodal approach. That means using non-opioid medications and adjuvant analgesics (drugs used to enhance the effects of pain medications), as well as physical therapy and injections. In addition, we offer referrals for complementary and alternative therapies, such as acupuncture and massage to help manage symptoms. We do not rely on opioids alone to manage a patient's pain.
Of course, right after surgery, patients may need to increase their dose of pain medicine, particularly in patients who have developed a tolerance for these medications. The time it takes for patients to come off pain meds depends on how long they have been on opiates before surgery. Suppose a patient, for instance, has been on no opiate medication before surgery. In that case, they are usually off within a matter of days for minimally invasive surgeries to a week or two for the more extensive surgeries.
If a patient has been on opiate medications prior to surgery, however, surgeons rely on pain management specialists to help the patient begin to reduce their dependency on opioid medications. We will have them see a pain management physician before the surgery, and together we create a pain medication plan for the post-operative period. After recovery from surgery, we begin tapering the opioid dosage slowly over time.
That is the importance and value of having a comprehensive spine center as we have here at Weill Cornell.
– Dr. Eric Elowitz, neurosurgeon, and Dr. Lisa Witkin, pain management physician
This question was answered during the episode of Spine Time called "Will This Treatment Work?" A recording of this webinar, held on July 22, 2020, is available on YouTube.
To sign up for future episodes of Spine Time, where you can ask questions of our spine specialists, subscribe here.
See more Ask a Spine Doctor