Skip to Content
Pain Medicine's Dr. Lisa Witkin Educates New York Community About Spine Health during Spring Outreach Events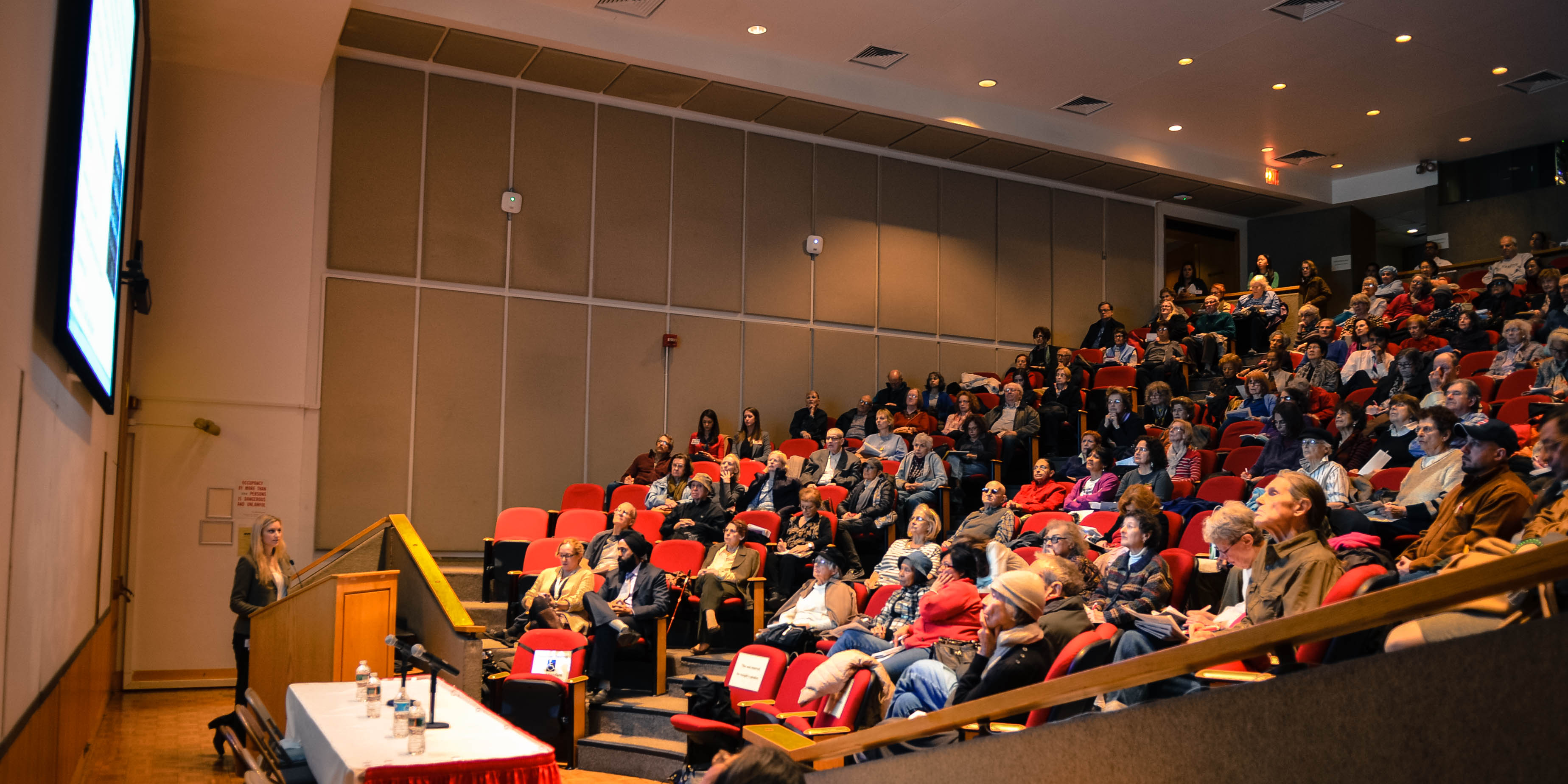 Dr. Lisa Witkin addresses a previous Health and Wellness Seminar at Weill Cornell's Uris Auditorium. (Dept. of Anesthesiology file photo)
Lisa R. Witkin, M.D., Division of Pain Medicine, and Site Director for Pain Medicine at NYP/Lower Manhattan Hospital, has promoted education about neck and back pain in several recent Weill Cornell programs throughout New York City. Dr. Witkin recently spoke about numerous spine ailments, including herniated discs, sprains and muscle spasms, offered advice for spine health and prevention strategies, and discussed the variety of treatment options that can alleviate back and neck pain.
On April 28, Dr. Witkin was a speaker at the NewYork-Presbyterian Health Outreach event, "Spine Health for Seniors." On May 5, Dr. Witkin joined Dr. Jaspal Singh of Physical Medicine and Rehabilitation, Dr. Naomi Feuer of Neurology, and Dr. Sam Kim of Neurosurgery for a multidisciplinary Weill Cornell Health and Wellness Seminar entitled, "Spine Health: Help is on the Way for Neck and Back Pain." The Health and Wellness Seminar was well-attended by over 180 people – a near-capacity crowd for WCMC's Uris Auditorium.
Dr. Witkin's talks are part of the Division of Pain Medicine's ongoing efforts to educate the New York community about the management of neck and back pain, and the role of pain management physicians in restoring function and improving quality of life.