Skip to Content
Living with Ehlers-Danlos Syndrome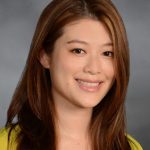 Q: What should someone diagnosed with EDS expect when it comes to ongoing treatment?
A: I believe the most important thing in the management of EDS is the prevention of injury in the first place. Because of the slow healing process of joints and soft tissue, it can be difficult to get rid of the pain once you have an injury. Therefore, in addition to education and prevention, we are also here to help you in preventing the deterioration and persistence of chronic pain. It is also important to optimize your medical conditions as EDS can manifest in many organ systems. By addressing your overall health and chronic fatigue, lifestyle modifications can help you feel better overall.
– Tiffany Lin, MD, Pain Management Specialist
This question was answered during the episode of Spine Time called "Ehlers-Danlos Syndrome: What is it and how is it treated?" A video of that episode, held on August 19, 2020, is available here on YouTube. To sign up for future episodes of Spine Time, where you can ask questions of our spine specialists, subscribe here.