Skip to Content
7 Spine Center Physicians Named to 2021 SuperDoctors List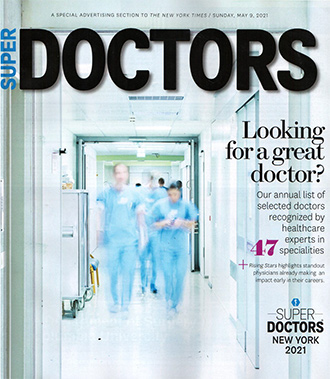 We are proud to announce that 7 of the world-class physicians at the Weill Cornell Medicine Center for Comprehensive Spine Care have been named to the 2021 list of New York SuperDoctors, published as a supplement to The New York Times Magazine on May 9, 2021. This prestigious annual list honors physicians named by their peers as the very best in their field.
In addition to Spine Center co-directors Dr. Roger Härtl and Dr. Jaspal Ricky Singh, the following doctors were named to this year's list:
Dr. Eric Elowitz
Dr. Kai-Ming Fu
Dr. Dan Riew
Dr. Michael Virk
Dr. Mike Mizrahi
Read more about Our Physicians
The annual list of SuperDoctors published each May in The New York Times Magazine and available online year round. The list is assembled based on peer nomination, credentials, and achievement.